Wedding veils are, well, used to be the staple of the wedding dress outfit. One simply didn't wear a dress if one did not have the veil to match. Over the years, veil wearing has become a thing of the past, where seeing one isn't nearly as jarring as it used to be.
They are making a comeback though. With so many styles, lengths, and fabrics to choose from--it's easy to get lost in all of the choices!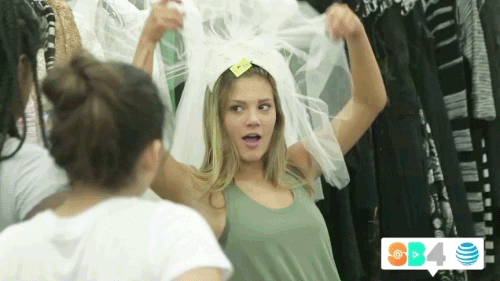 Fortunately, there is always help available when it comes to picking out wedding anything. Your best help can come from family and friends, or even the helpers at any bridal shoppe.
How do you known which veil is the right one for you? Check out this link for handy tips and useful info about how to pick the perfect veil for you and your dress!
#2018 #etiquette #Love #Formal #feedback #WeddingReception #formal #Wedding #News #tradition